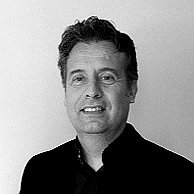 Registered user since Tue 27 Mar 2018
Bio:
Associate Professor Carlos Juiz received the B.Sc., M.Sc. and Ph.D. degrees in Informatics respectively from the University of the Balearic Islands (UIB), Spain. He has a postgraduate degree on Office automation from the Polytechnic University of Madrid, Spain. Before joining to the Department of Computer Science at UIB, he had several positions related with the computer systems industry. From 1990 he was Systems Analyst in Xerox, leaving this position as Senior Analyst in 1999. He was visiting researcher at Department for Computer Science and Business Informatics, University of Vienna, in 2003 and Visiting Associate Professor at Biomedical Informatics Research, in 2011, at Stanford University. Carlos Juiz is heading the ACSIC research group (http://acsic.uib.es) and his research interest mainly focuses on performance engineering, green IT and IT governance.
He has been involved in several regional, national, European and international research projects, including cooperation and capacity projects mainly with Universities of Paraguay, Tunisia, Albania and Ecuador. He has participated in more than 400 international conferences, workshops and congresses as reviewer, session chair, programme committee member or scientific committee member and president of the program committee. He is co-author of more than 150 international papers (including journals, published reviews, proceedings and book chapters) and one university textbook. Carlos Juiz has given about 40 international seminars and invited to conferences at numerous prestigious universities in the world.
Carlos Juiz is senior member of the IEEE and also senior member of the ACM. He is also invited expert of the International Communication Union (ITU) and Academic Advocate of ISACA. He has been also appointed as member of the Domain Committee on Cloud Computing from IFIP and also its Spanish representative.
He was Sub-director of the Polytechnic School (2004-2005) and Director of the Office of Planning and Prospective at University of the Balearic Islands (2005-2007). He was the President's Delegate of New Technologies and CIO (2007-2011) and Vice rector for Information Technologies (2011-2013) at UIB. Carlos Juiz was the Director of the Chair from Telefónica at UIB (2012-2014). Currently he is Executive Vice President of TURISTEC cluster and board member of Balears.T cluster. He is the coordinator of the workgroup of Governance of IT at AENOR, the Spanish body in ISO. He is currently working in several IT governance standards at ISO.
Affiliation:
University of the Balearic Islands
Research interests:
IT Governance, IT Management
Contributions